Plastics in our Oceans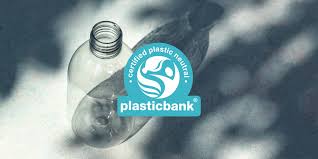 Did you know over 16 billion pounds of plastic leak into our ocean waters yearly?
With the world's population increasing, this number is only projected to increase. Plastic in our oceans is something to be concerned about not only because of its detrimental effects on animal life and vital ecosystems but also on our health.
Divines is proud to partner with Plastic Bank to stop ocean bound plastic and improve lives.
Through their partnerships, they will prevent 100 tonnes of plastic from entering the ocean each year. Empower collectors in coastal communities in Indonesia, the Philippines and Brazil.
Products with No Animal-Tested or Animal-Derived Ingredients
Over 100 million animals a year die from animal testing and millions more are captured and caged for the sole purpose of animal testing. Not only is this cruel to animals, but this could also pose sustainability concerns in areas of the world where animals are captured. Disrupting the balance of nature in the name of animal testing is both risky and more expensive than non-animal testing. It is best to choose products that do not support animal testing. Davines Group is committed to producing only the highest quality products which meet our uncompromising efficacy and ethical standards. They do not test their products on animals, nor do they ask others to test either their products or ingredients on animals. Animal testing does not align with their values.
Supporting cruelty-free products not only will make you feel better knowing no animals were harmed in the making of your products, but you will be one step closer to helping us become an eco-friendly salon.
Energy-Saving Practices
We have started to use energy-saving components in our salon to conserve electricity and water. For example, using energy-efficient lighting like the GE Energy Smart Energy light bulbs.
We have fitted a programmable thermostat in the salon and set it to a comfortable temperature to help reduce our energy consumption.
We have installed water saving taps to help conserve the amount of water used.
We at Avalon salon Crouch End are working towards building a sustainable salon. We want to inspire and enable as many people as possible to live more sustainably.