Is bleaching your hair really bad?
Well it doesn't have to be if you find the right colourist. Our colourist at Avalon hairsalon Crouch End are experts in bleaching. We take time to analyse the hair to make sure your hair would withstand the ligtening process. There are certain techniques that you can use to prevent damaging when lifting the colour. One is to use a lower peroxide. A lot of colourist think that they need to blast the hair with the highest level of peroxide so as to get a light colour. This is where the damage occurs. It would be a lot better for the hair if you did two applications of bleach with a low peroxide. This way you can get the lift without the damage.  Olaplex is also one we use that is added to the lightener to protect and strengthen the bonds of your hair during the lightening process. The second step to this is a conditioning treatment that is done after the lightening.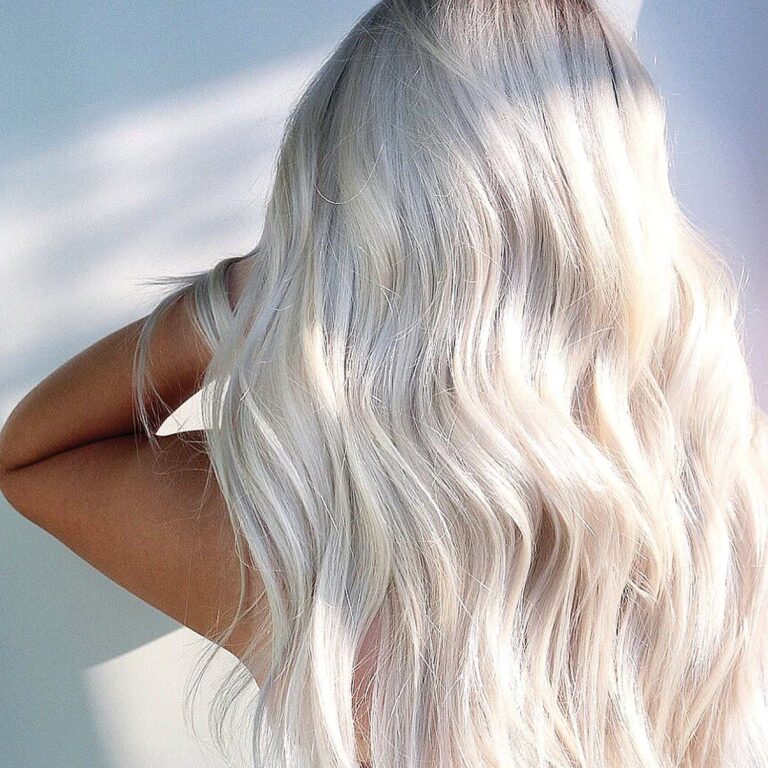 Before deciding on bleaching:
Remember that bleaching is a lifestyle choice. A scalp bleach is a high maintenance colour which requires patience, expertise and is expensive- so please be prepared to look after it!
Hair that has undergone such an extreme colour process needs special care to make sure the colour continues to look great and your hair condition is maintained. Bleached hair should be treated with care, like a delicate fabric. Do not be rough with it.
Avoid washing your hair for at least two days before your bleach so that your scalp is ready. Let the natural oils from your skin build up a little to protect your scalp from the bleach. It will help to keep your scalp from becoming too sensitive during the colour process.
If you are having a scalp bleach be sure to have your regrowth retouch every 4-5 weeks. If you leave it much longer you risk an inconsistent lift and a brassy band and it may then have to be bleached twice, risking damage to the hair and taking more time (and money) to get it right.
Tips to keep your bleached hair beautiful:
Avoid using tight hair ties. Rubber bands or hair ties that you can feel pull on your hair are doing exactly that- pulling on your hair! Use a scrunchie or wear it down to help prevent breakage.
Heat style as little as possible. Try to avoid using a straightening iron or curling tong. If you do need to blowdry it, try to use as little heat as possible (ideally on a cold setting) and first treat your air with a heat protector. Alternatives are scrunch drying, twisting in a moisturiser or product or just letting it air dry. You can also use pins and clips as styling aides to get your desired look. Ask your colourist or stylist for tips.
Use a protein mask for chemical damage (colouring) and/or a moisturising mask for mechanical damage (hot tools, styling)
Sleep on a silk pillowcase. The soft fabric helps to minimise friction between your hair and the pillow, helping to prevent damage.
Have regular haircuts. Once the ends start splitting there is no stopping them, except by having a trim.
Shampoo your hair less- once or twice a week at the most as you hair will soak up more of your natural oils, which help to protect it. The less you shampoo your hair, the longer your toner will last, keeping your colour looking fresh.
Avoid swimming in chlorine- this may affect the colour
Use a quality shampoo and conditioner, as prescribed by your colourist
Be careful when using toning shampoos/treatments. Overuse of blue/purple products can complicate your next colour service.