So here you are, a whole new world of colour names you've never heard of. Sombre, Ombre, Balayage and now Layage!!! Confused? Ok let's shed some light on this barrage of Balayages!
SOMBRE
Ok let's start with the Sombre. The Sombre is a subtle colour transition from roots to ends. It's basically an Ombre but softer. The appearance of dark roots is less harsh than before and therefore colour is more seamlessly melted together. Some people find it a little too subtle while others love the soft, gradual contrast of the colour shades. The ultimate effect is a less of an abrupt contrast from roots to ends. By using tones that are a few shades lighter and a few shades darker than the natural colour base helps make the whole affect a lot more natural. Make sense?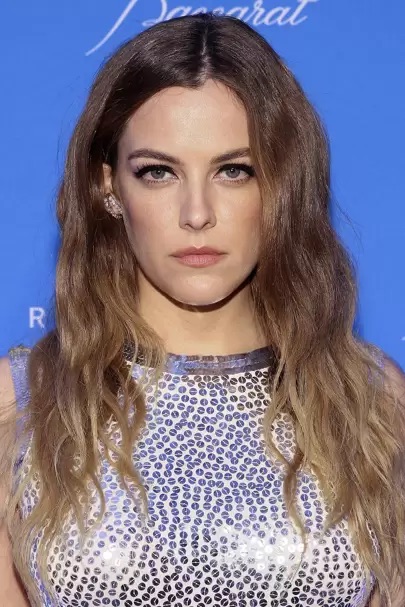 OMBRE
Ombre, meaning from dark to light, darker roots and lighter ends. This is a hair colour technique where ALL the ends are coloured and the transition from the deeper roots and light ends is going to be pretty short. More of a blocky look let's say. One of the reasons that ombre hair is such a popular look is thanks to how easy it is to maintain. Thanks to the gradual colour gradation, as your hair grows out, the lighter sections subtly move further down the tips.
BALAYAGE
Meaning to paint, in French! I love that! So this is a freehanded technique which is applied to just to the surface of the hair. It gives a more natural look than the basic hi-light. It is designed to replicate what the sun does to your hair. A natural sunkissed look. By strategically freehand painting the hair, you can highlight or even detract from certain features of your face, and you can be sure that no one else out there has the exact same hair color as you.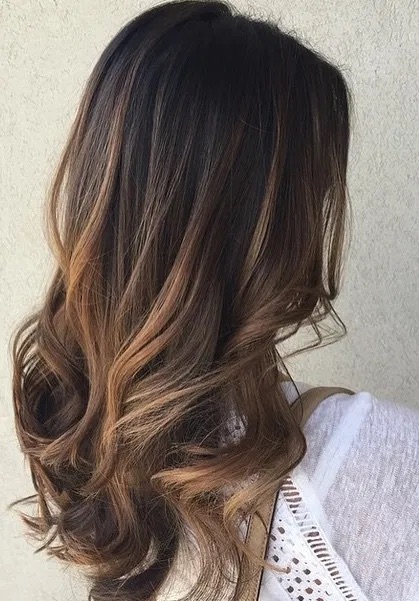 LAYAGE
Ok, so I don't want to go on and on about this colour and that colour but I do have to mention before I finish the lastest trend, the Layage. I know, the names they give them but this one sort of is in keeping with actually what they do. Similar to Balayage, the Layage gives a graduated lightening or colouring effect. The only difference is you do it laying back. Not sure how many clients can have this done in the salon at once as it does take up a lot of space but I personally love it! It's basically dividing the hair into sections and laying it out onto a board. Depending on how long your hair is, this board has to be big enough to accomodate so you can see how this could be a problem on a busy Saturday afternoon. Fun though and it gives our colourist full artistic control. So if you don't mind being centre of attention for an hour or so then go for it, the results are great!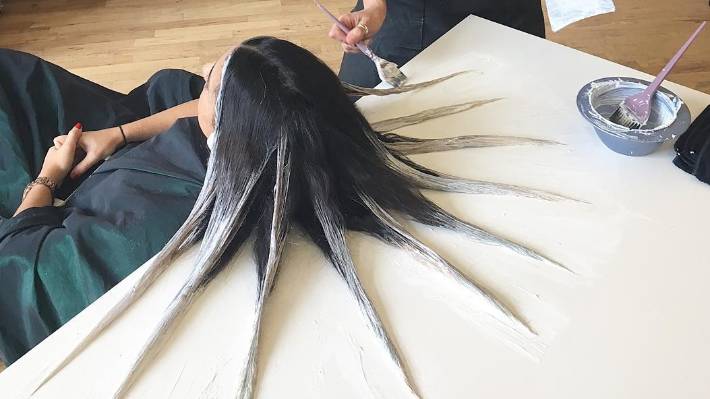 So there it is, the difference between Sombre, Ombre, Balayage and even Layage. They all do take a little bit extra time and money to achieve compared to your normal half head hi-light appointment but once done they are relatively low maintanence and cost. For your next few appointments you would just book a root tint which is a lot quicker and a whole lot better for the bank balance! So when it comes to all colour techniques and trends, sometimes the differences between them are so nuanced that it's hard to keep them straight. Never fear. We're here. Our colour experts at our Crouch End hair salon are ready to give any advice on all the upto date colours and trends. We have a vast amount of knowledge on all aspects of Balayage, Omber, etc. We've even been told on numerous occassions that we do the best Balayage in North London so don't be affraid to pop in and just ask us for some advice. But remember, when your hair is coloured in any way, whether it's lifted to a brighter colour or altered to a darker one, it changes the pH balance of your hair. So please do talk to one of our creative stylists at our Crouch End hair salon about what's best to keep your hair feeling and looking healthy or you can also check out our Healthy Hair section on our instagram for advice on how to look after your dry hair. 
Written by Salon Owner Debbie Newman Avalon Hair Salon Crouch End London