HERE ARE SOME SUMMER HAIR CARE TIPS
HYDRATION
Ok so let's start with the simple stuff, water. We all know how much our skin dries out in the summer, well so does our hair. Like our skin, our hair needs water, so drink, drink and drink. Throw in a slice of lemon or cucumber if that helps but get that water down you.
SHAMPOO LESS
I have been asked this so many times at our salon, Avalon in Crouch End, London. "Is washing my hair everyday really bad?" Well your hair isn't going to fall out or anything but it's not great. Over washing can strip the hair of its natural oils, which moisturises the scalp and helps protect the hair. If you're an everyday shampooer then next time you're at Avalon, Crouch End ask one of our Davines trained staff to recommend a shampoo specific for this and your hair type.
Also note, if you have colour on your hair then washing everyday will affect the longevity of your colour. The more you wash your hair the faster the colour fade, which nobody wants.
Ok I know, if not washing your hair every day is just something you can't ever get your head around then I'd recommend a non-sulphate shampoo, preferably as light as possible. I would recommend Davines Dede which is a delicate daily shampoo, great for fine to medium hair types. It's a light shampoo so the stripping is minimal.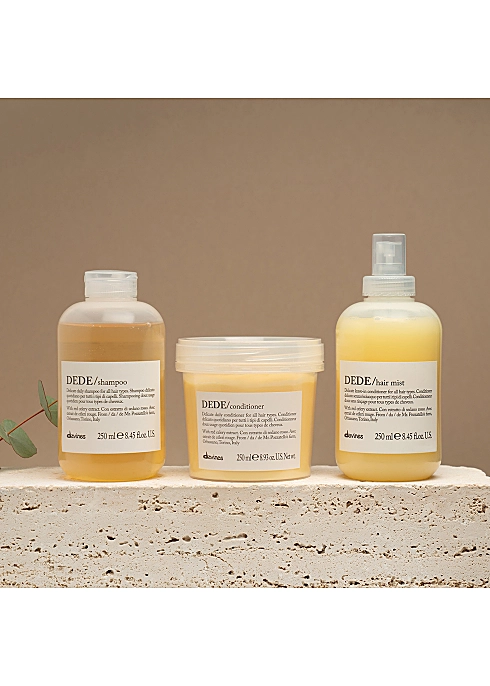 SWIMMING POOLS
Oooo, the thought of jumping in that swimming pool this summer!! Well I'm not going to tell you that you shouldn't but what I will say is that chlorine is obviously essential to kill bacteria but it also does some serious damage to your hair. It can make it dry, brittle and weak which leads to split ends. It generally only effects specific hair types, such is thin or fine hair, colour treated hair, bleached hair/chemical treated hair, dry hair, or hair with existing damage. Well that's most of us then. So what can we do? Obviously the best thing to do is put a swimming cap on which nobody has wanted to do since the 1950's but this is the best option. If you are happy to go with this suggestion the one pointer I would recommend is to oil your hair before you put your cap on. This helps the cap slide on with minimal breakage.
Ok so a cap isn't your first choice and to be honest if it's only once or twice a year you jump in the pool then you can do without splashing out on a cap ;-). What I would recommend is using that pool shower before you get in. The hair strands absorbs this water and minimizers the amount of chlorine that is absorbed. It's also a good idea to rinse your hair thoroughly after as I'm sure you can imagine, sun and chlorine is a double whammy for drying out those shiny locks and when shampooing at the end of your day use a clarifying shampoo, followed by a good moisturising conditioner and an oil. Ask one of expert stylist at Avalon Crouch End for advice on what product would be best for your hair type.
BURNT SCALP
It's common knowledge that slapping the SPF on your face and body is wise before enjoying the sun but do you think about your scalp? Tell me, have you ever burnt your scalp? I have and it's not pretty. Eventually when your skin starts to repair itself it obviously flakes and you're left looking like you have a severe case of dandruff! I know, I know, none of us are keen on plastering sun cream over our parting but ouch it can hurt if you don't and believe me those flakes aren't attractive.
Putting vanity aside for the moment. Sunburn on the scalp can be dangerous. The risk factor for developing skin cancer like anywhere else on the body is just as high if not higher due to the fact that it's hard to monitor for moles and early signs of cancer. Most people don't even know they have moles on their scalp.
So what do we do to protect our scalps? Well the obvious one is wear a hat. Wider the better so as to protect the ears, back of the scalp and neck. If you are thinning or balding then a SPF 50 with a five star UVA rating sunscreen should always be worn.
If you don't want to wear a hat and your hair isn't thinning then try diluting some sunscreen with water and spray it into the scalp. Use a high factor sun cream so as not to dilute it so much it has no effect.
LEAVE THE HAIR STRAIGHTENERS AT HOME
Come on girls let's rock the Monica curls! I know it's hot and humid out there but do your hair a favour and give it a holiday too. We all know how damaging the straightening irons can be so leave them at home and grab that Oil. Davines Oi Oil is a great product to help control frizz. It protects the structure of the hair without weighing it down so slap the good stuff on and let it dry naturally.
If this is a definite no from you then don't be disheartened there are still a couple of things you can do.
1/ 72 Hair Treatment – This is an in-salon restorative treatment which is chemical-free and is also vegan! This smoothing treatment penetrates the hair to bring it back to its original healthy state. Like the Keratin treatment the hair smoothing results eliminate frizz, locks in colour and reduces blow drying time for up to 12 weeks. Let's call is a stepping stone towards the Keratin Blow Dry. Processing time 90 -120 minutes depending on hair thickness and quality. Price from £75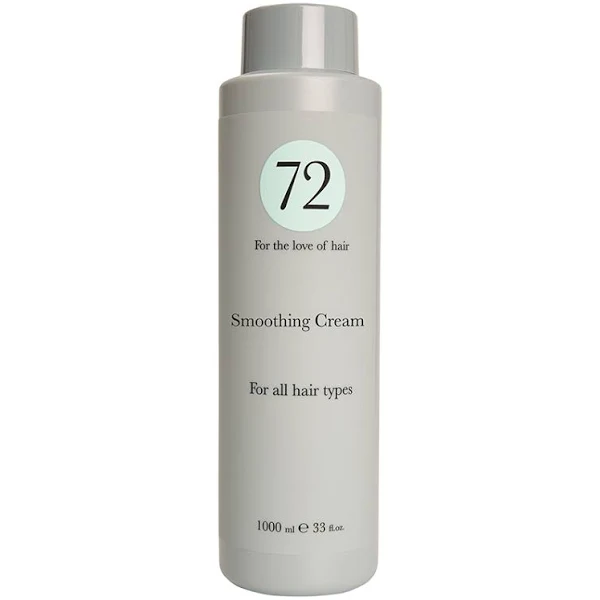 2/ Keratin Blow Dry - At Avalon, Crouch End, we have spent many years trying various products and techniques to master the art of this process and with Keratin Revolution we have found the best results. This hair relaxing treatment is the perfect solution to your frizzy hair woes. So what is a Keratin blow dry I hear you say? Well to start it's a stronger product than 72 Hair Treatment. It's a relaxing treatment which removes frizz. It's a semi-permanent treatment that lasts between 2 – 6 months depending on what your hair type is like and how well you care of your hair. Ask one of our Keratin experts at Avalon Crouch End for advice. Processing time 150 – 180 minutes depending on hair thickness and quality. Price from £160
PICTURE KERATIN REVOLUTION