SPLIT ENDS
So let's start with what split ends actually are. Basically it is wear and tear. From shampooing to styling, it's dehydrated hair. In technical terms it's where large areas of the cuticle have split away from the shaft, revealing the inner cortex.
What causes our hair to split?
Well there are a number of reasons.
COLOURING - Colouring changes the structure of your hair. Our colour experts at Avalon Hair Salon Crouch End  always recommend you use an Olaplex treatment with your colour so as to reduce the damaging effect of colour.

CHEMICAL TREATMENT - Chemical straightening and perming weakens the hair quite dramatically. Your aftercare is extremely important to make sure your hair doesn't dry out.
HEAT STYLING - Step away from those straighteners ladies! Heat styling also significantly weakens your hair, especially if you're not using heat protection every single time you style. My recommendation if you have to use heat on your hair is to use Resistance Extentioniste Thermique Hair Protection. It's strengthening hair protector for long hair and split ends which helps to gently restore hair and detangle without causing breakage.

How to get rid of split ends?
Unfortunately there is no way of fixing a split end. You can make them look a little more presentable with finishing products like Kerastase Resistance Serum Therapiste Dual Treatment. This product helps with dehydrated hair and can temporary seal the split ends which makes them visibly smoother.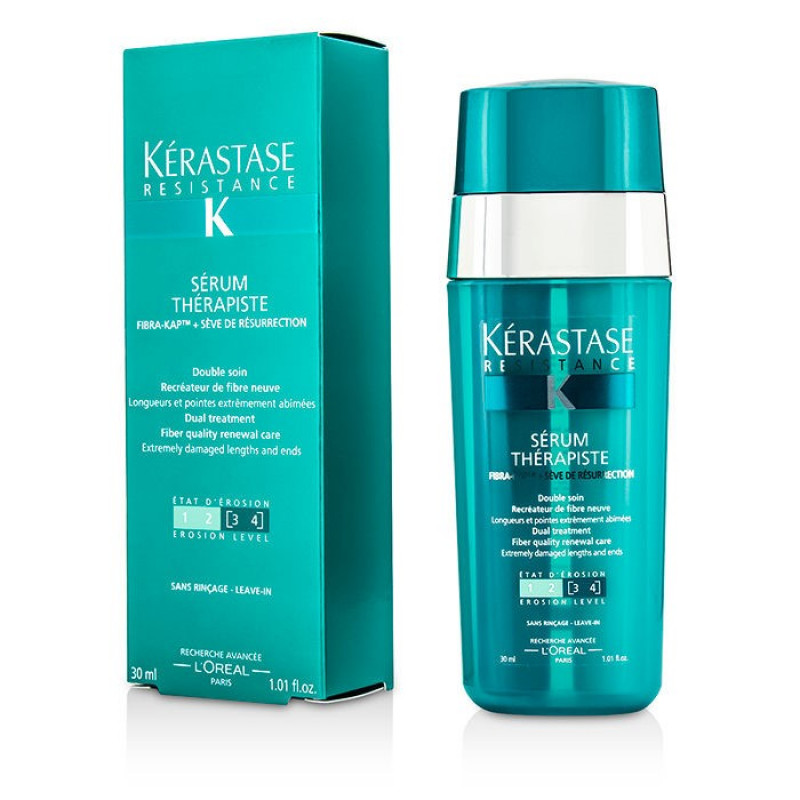 So what can you do about split ends?
Cut them off! Unfortunately this is our only option. Once you have cut them off you can then change what you do that cause the ends to split.
How to prevent split ends happening again?
Get regular haircuts. Our stylists at Avalon Hair Studios Crouch End recommend every six to seven weeks to really stop those pesky ends from splitting.
Don't brush so hard. Maybe try a tangle teaser and start at the bottom and work your way up.
Use a deep conditioning treatment to keep the ends hydrated. You can even comb your hair while the conditioner is still in especially if you do have a tendency to have knotty hair.
Oils! I can not emphasise this enough. Add to your daily routine a little oil to the ends of your hair, it will make a huge difference. I swear by Elixir Ultime L'huile Original, it's saved my poor dried out hair!

Put your hairdryer on a low heat. Over heating can burn and dry the hair out.
Wear a hat on your holidays! UV rays is so damaging for the hair, it can make your hair dry and brittle.
So that's it folks. My advice on split ends. Cut and rehydrate is my two key points!
This article was written by Debbie at Avalon.