Acupuncturist – Vanessa

I'd like to welcome our Acupuncturist Vanessa to the Avalon team. She graduated with a 1st from the City College of Acupuncture after a career in the City.
She specialises in anxiety, female health for menstrual problems, fertility, peri/menopause and sports injuries.
AUTUMN 2019 – RED LEATHER HAIR COLOUR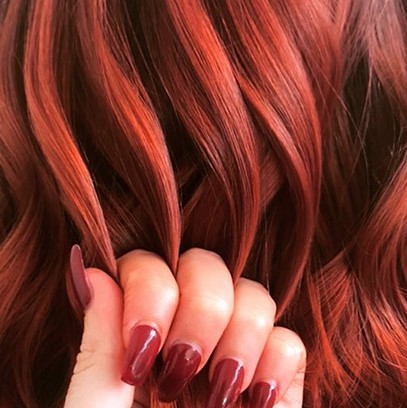 Not yet ready to wave the summer 2019 goodbye? Think again! Red Leather hair colour is the beautiful look for autumn.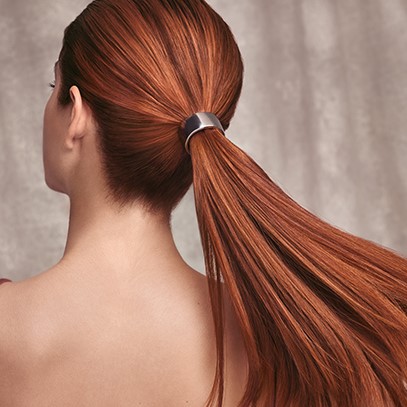 The Top 5 Best Kerastase Styling Products
As you know we are big believers when it comes to Kerastase, so we thought why not go a little in depth to why Kerastase is so great and why we chose to have this brand as our main retailer. When it comes to luxury hair care Kerastase always get it right. Most of our customers that have tried Kerastase never look back. Ever heard of the saying you dont know how good is until its gone. Well thats the effect this luxury brand has on our clients.
We wanted to dig deeper and find out exactly what products from the range really won people over.  We did a survey with our Clientele to see what was the popular trend. We put together this information with our own knowledge aswell as Kerastase biggest sellers and that's how we found the top 5 and here's why.
OLEO SERUM RELAX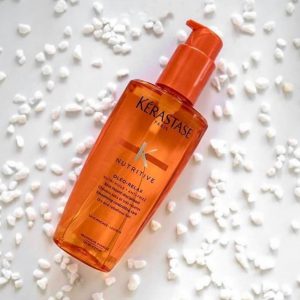 Smoothing hair oil that reduces volume and detangles. The Serum is ideal for those with thicker hair as it tames frizz, nourishes dry hair and protects against humidity. It won't weigh the hair down, instead, it leaves the hair ready for styling and smelling incredible.
How to use
Apply 2-4 pumps of Sérum Oléo-Relax to towel-dried hair, focusing on mid-lengths and ends. Style as usual
Tip-
Can be used on the ends after the blowdry as a treatment and added protection
ELIXIR ULTIMATE


Re- invigorated with sacred marula this is the best oil money can buy. This beauty nourishes the hair and leaves a shine-boosted glossy finish. Helping to control frizz, protect against heat damage, and revive lacklustre locks, you'll love the salon-quality feel of your hair. If you prefer more of fresh scent to your hair, theres a new rose edition that has a gorgous floral smell.
How to use
Apply 2-4 pumps depending on hair length throughout lengths and ends of dry or towel-dried hair. Style as desired.
Tip
Multi-use oil – to enhance nourishment and remove impurities, apply before shampoo
SERUM THERAPISTE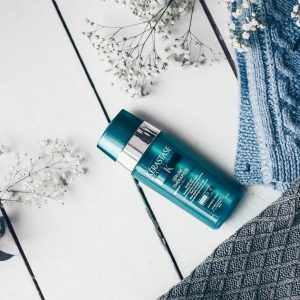 Repairing hair serum for weak, over processed and damaged hair
Magic to hair, styling your hair will never be the same again. Light in texture yet highly concentrated, this calming serum repairs, reinforces and resurfaces hair fiber. The hair is deeply repaired as its core. The hair fiber regains its strength and elasticity. Hair is toned and revitalized. High heat protection, up to 450F.
How to use
Apply 1-2 pumps of Serum Therapiste from mid-lengths to ends on towel-dried hair. Leave in and proceed to blowdry as usual.
Tip
Can also be used as a finishing touch on dry hair to control flyaways and seal split ends
DISCIPLINE THERAPISTE


Hair-smoothing leave-in treatment for frizzy or curly hair
How To Use
85% LESS BREAKAGE from Blowdry*. Smooths frizz and flyaways with humidity protection. Restores inner flexibility. Excellent leave-in care that makes styling at home a whole lot easier!
Inner Restoration for maximum smoothness with movement. This product works wonders in holding down the frizz with its sulphate free formula. Alternatively they have one of these in the nutritive range thats contains sulphate but provides amazing moisture results.
How To Use
Apply a quarter size amount of Keratin Thermique blowdry primer to towel-dried hair. Detangle with a comb, but do not rinse. Blowdry, then heat style as usual to achieve desired look.
Tip-
Mixes well with oil for a glossier finish
L' INCROYABLE BLOWDRY LOTION


Miracle reshapabe Heat protection. An all in one product that provides you the protection of up to 450F and hold, yet still being able to change up the style with irons and tongs allowing you to create endless looks without reapplying.
The amazing technology in this product allows you to set the hair and reset time again and thats not the best part. This products contains 96 hour extreme anti frizz control!
How to use
For fine to normal hair, apply two pumps of L'incroyable blowdry lotion into hands. Distribute on towel-dried hair and blowdry for desired look. Restyle or change the look easily with the use of heat tools. No product reapplication necessary.
Tip-
Make it your go to holiday product. Repels humidity like a boss. Works wonders even with air dried hair.
Spring/Summer 2019 Trend: Choppy crops & Baby lights.
This is a great mix of two techniques; Baby lights and Balayage. A great way to soften the colour and still keep on trend.

There's a cliché that summer is the best time to go blonde. While you can go lighter at any point throughout the year, there's something about the warmer months that inspires women to make a change.
Come Spring, we're sure to see a few more crops about town. Here, we a have few of the trending styles of spring/summer 2019.

Autumn 2019 Trend – grungy up-dos
The hair at Max Mara had a nonchalant 'just been thrown-up' vibe, because the up-dos were deliberately messy and falling out of malformed ponytails. A number of small twists and a rough height at the crown talso added a scruffy, yet still healthy-looking texture.

Chop & Change – Rachel August
March 2018
For a number of years now I have been growing and then donating my hair. Each time I get it cut I get a little braver and my hair gets a little shorter. I have spoken to many women over the years about this process and time and time again they seem intrigued at the idea, think its wonderful but are hesitant themselves to have a go.
I want to do more then just donate my hair. I want to show other women that though it may seem scary to change your style and have a part of you taken away. That change can be a positive thing. I'v teamed up with individuals to photograph their before and after transformations to show just how wonderful it all can be. As well as getting some insight into them and their decisions to make the chop!
First person up Rachel August! 
Which charity are you donating to? 
Little Princess Trust.
Is this your first time taking the chop? First time! I've never even had short hair before.
What has inspired you to make these donations? It's crossed my mind in the past, but this time I'm taking action. Some people very close to me have recently been diagnosed with cancer and I wanted to do something that felt at least a bit useful. I am busy maintaining a somewhat romanticised struggling artist persona so don't have two pennies to rub together, but what I do have is an abundance of hair. I'm bizarrely nervous – I think I've developed separation anxiety with my hair – but on the other hand I am very ready for a new start.
Any any other info you would like to add, maybe a bit about yourself, what inspires you. I'm an actress making my way in London, and generally spend my time baby-sitting cats, pretending to be a Russian undercover agent in Leicester Square and mumbling Shakespeare under my breath at the bus stop, at work, on the tube… Luckily you can get away with anything in London. I like to think, perhaps naively, that small acts of kindness can have an effect on the world. In my own naive way I am hoping this will have some karmic impact on my loved ones.
How do you feel now that you have made the chop!? Happy! I love having short hair – shorter showers, not having to tie it back all the time, no getting it caught in my jacket zipper… First world problems for sure but I like my new feeling of freedom.
What advice would you give others who are thinking about doing this for the first time? Go for it. It's quite fun really and feels good to send off your hair and feel you have officially done a Good Deed.
Where and who did your new look? The wonderful Avalon Hair & Beauty Salon in Crouch End. They very generously sponsored my hair cut as it was a charity chop, and were lovely to deal with throughout. They gave me such a cute pixie cut! All-round brilliant salon. Highly recommend it for anyone getting their hair done – even just for a trim.
Speaking with Debbie owner of Avalon, she tells me that the salon "generally give donations to local schools e.g. raffle prizes" every year. Charlie was the stylist that created Rachel's new look. You can book an appointment with them here.
You can follow Rachel on Twitter.
Olaplex hair treatment: Everything you need to know.
Olaplex is the hair treatment buzzword that currently we're ALL OVER.
Kim Kardashian is paid a lot to endorse beauty products, so when she recommends something just because she genuinely loves it, you know it's bound to be good. Enter: Olaplex. "When your hair is really damaged, if you sleep in that, it really works. I notice a huge difference," she said of the product that's making the rounds in beauty circles. But what exactly is Olaplex?
Let's just get something straight: Olaplex isn't just another hair conditioning treatment. In fact, it doesn't use the word *conditioning* – often just a buzzword for one-off high-shine and smoothness – anywhere in it's advertising. What it is, instead, is system that permanently rebuilds the damaged disulphide bonds in your hair that are broken during the chemical process. If you've over-bleached over the years, Olaplex allows you to rebuild the strength, structure and integrity of your hair; a 'reset' for your locks, if you will. The system has allowed colourists to do work that they'd only ever dreamed of before. Black to blonde in one session. No problem.
Cinnamon Chocolate Colour – Autumn 2017
Why not try Cinnamon Chocolate this autumn? The trick to nailing this perfect autumn colour is the contrast created when an auburn tint warms up dark hair (think maroon liner bringing out green eyes but it's your hair).
Thinning hair problems

If your layers suddenly seem to be thinning out, or you've just found a larger clump of hair in your shower drain than usual, try not to panic—although hair loss can be a total cause for a freakout, there is hope. If you notice your hair is thinning or falling out, the first step is to observe the rate and pattern of the hair changes. If it is gradual thinning that appears similar to a relative like a parent, it is more likely to be inherited female pattern hair loss, which can become more severe with age. Genetics aside, factors like chemical processing, a hormone imbalance, as well as both physical and psychological stressors (like certain medications, or illnesses) can also contribute to hair loss. If you're losing strands suddenly and in major quantities, make sure to see a doctor sooner than later. One of the most common mistakes people make when trying to address thinning hair is waiting too long—the further along the process of hair loss, the harder it is to rescue follicles and improve the appearance. Some causes of hair loss are due to underlying medical or autoimmune conditions and can be reversed if treated early. Kerastase Bain Prevention and Spray Stimuliste are both great products for improving thinning hair. Ask one of our experienced stylist for advise on this product.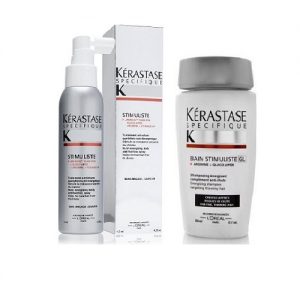 Kerastase Specifique
I had my husband test this intensive Anti-Thinning treatment and I was amazed by the results in just 10 weeks!

Top ten tips to achieve the ultimate Festival Braid
1. Braid when wet
Braid the hair when it is damp to create a tight and secure finish. The water traps in unruly hairs to the plait, meaning less fly-aways.
2. Add texture
Before starting the braid, spray or tap on a texturizing spray or powder all over the hair. This will calm the frizz but also give hair volume – perfect for a quick and simple messy look. It will also lock in all the hair and make the style secure.
3. Start simple
There's no need to jump straight into complicated French plaits and fishtails if you've never given braiding a go before. Start with a simple plait down the length of a ponytail, or even plait the two ends of pigtails and tie them together. By slowly working up to your braiding technique, you will soon be a master of the more unusual styles.
4. The 'Halo'
Think Game of Thrones and a simple ethereal look and the halo braid is the hairstyle of choice. Also known as the crown braid, it is created by plaiting a long ponytail and then wrapping around the head and across the front, and pinning to the side, creating a wide circle.
5. Have fun with a fishtail
If you're looking for an alternative to the simple plait, then this is the style for you. Start by dividing a ponytail into two ponytails. Take a piece of hair from the left length and bring over the top of the right. Repeat with the right ponytail, taking an inch of hair over to the left. Continue as you go down until you run out of hair, and secure with a band.
6. Sleep on it
For a messy stylish braid, French plait the hair before bed and sleep on it. In the morning, simply spray with hairspray to secure for a perfect boho braid.
7. Spray and secure
Always remember to secure your braid with hairspray after completing. A fixing hold spray is best – just add a light dusting across the whole head. This will ensure the style is kept in place throughout the day.
8. Pull out strands
If you need a messy braid quickly, just pull out small strands from each section. Using a small barber's comb can make this easier, just be careful not to completely loosen the plait.
9. Curl or wave first
Braiding curly or wavy hair will give the style an instant boost and added volume, especially around the crown. Just simply curl or wave using large tongs – a great tool for beach boho styles this summer.
10. Add extensions
Long hair is best for some braided styles but don't worry about short or layered hair – simply add clip-in hair extensions that can be worn whenever you want. These are perfect for plaiting. 
Mal de Pierres Premiere – 15 May 2016
Kendall Jenner paired metallic smoky eyes with sculpted skin on the red carpet, whilst her hair was swept back from her face in a wet-look style.
Bronze Tones

Deep bronze tones with flashes of peachy blonde make up this stunning shade. 
Denim shades

Hair colour has become playfully expressive over the last few years, allowing fashion followers to personalise their hair to work with individual style. Bright block colour kits are all over the high street shelves and salons are transforming hair into multi-coloured works of art. 'Denim' is the latest colour offering: a gorgeous multi-shade swirl of pastel blues which is ideal for spring.
Get the Tousled look
Whether you have always envied Brook Shield's tousled tresses from the 1980's flick The Blue Lagoon, or you just want the latest look all the Hollywood starlets are sporting, the latest trend is tousled tresses…..again.
Tousled tresses are actually a very loose wave and work on just about any length hair. If hair is longer the waves may be a bit more subtle.